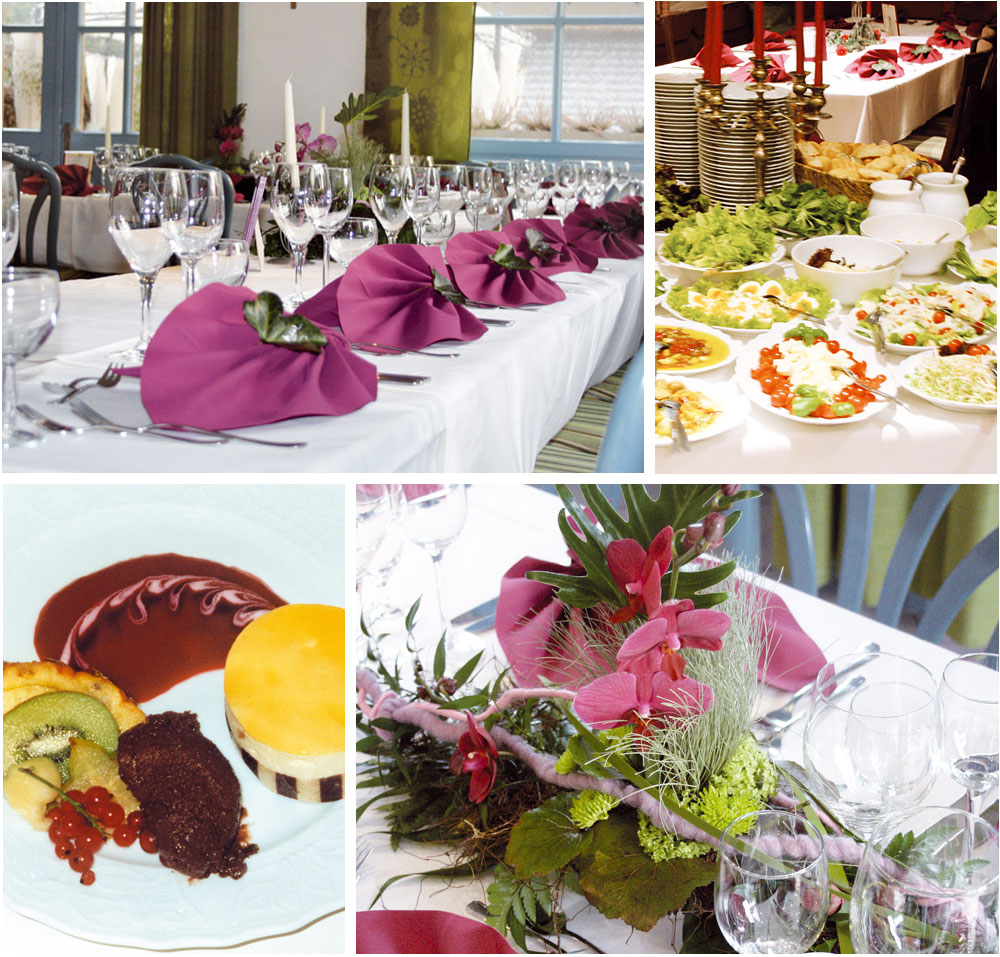 Weddings, anniversaries and birthday parties: no matter what kind of an event or festivity you are planning – we are your partner! Host up to 120 guests in the Mühlbachstube, or celebrate with your 'inner circle' of only ten or more guests – all are welcome.
We are glad to assist you with all the planning details, such as seating and floral arrangements, the wine list, the menu, an entertainment programme and an event photographer.
Our kitchen has built quite a reputation for quality and offers a diverse menu. Local and international dishes as well as vegetarian specialties – always prepared fresh.
We also offer catering and party service for your private party at home. Please give us a call and we will be happy to discuss your next celebration.